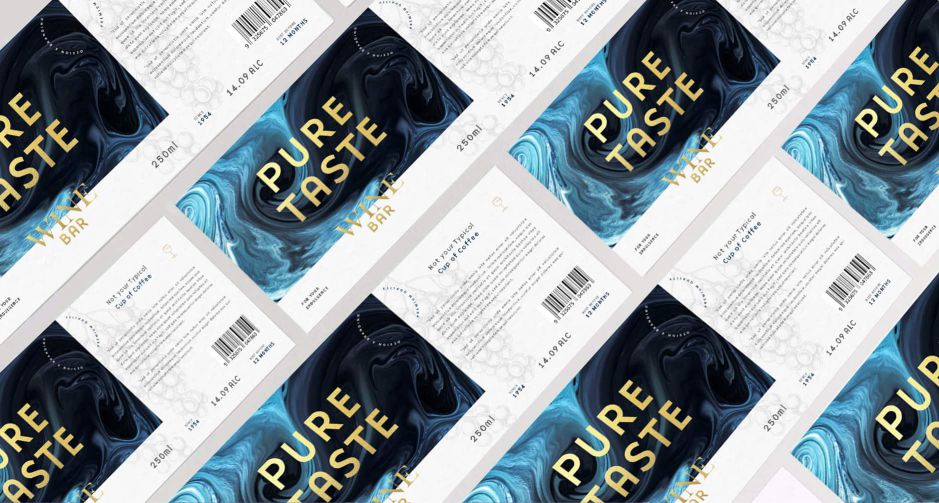 When you own a business or start working for a new brand, you know how important it is for your product to stand out in the market. Apart from marketing techniques, the one thing that genuinely attracts consumers to your products is - Stickers!
If your product falls under cosmetics or a vibrant industry, it is time to spruce up the label choices and add a little embellishment to the suitable old Stickers!
What are Embellished Stickers and Decorative Stickers?
Well, the answer to this question is simple! When you want to enhance the look and feel of the Stickers by adding an extra shine or embellishment, those Stickers fall under the category mentioned above! The most common one that you must have noticed are gold foil stickers.
Imagine your product is on display on a shelf in a big supermarket with thousands of other products. Then, finally, a consumer walks in and heads towards the aisle where your product is placed. What will motivate that particular consumer to pick your products and engage with your brand? This is where embellished Stickers come in. They make your product stand out, catch the consumers' attention, and finally make a sale!
Stickers play a considerable role when it comes to sales- and here are different types of decorative Stickers -

Foil Stickers:
The most popular type of embellishment labeling is using foil stamping to make foil Stickers that attract the consumer instantly! It is generally said that human beings are attracted to reflective things; hence these reflective Stickers catch the eye of your target audience quickly! An attractive foil stamp on a product will result in more people checking out your product first and picking it up from the shelf.
You can apply bright, non-tarnishable metallic effects to any surface- plastic, paper etc., and enhance the look of the entire packaging with the help of foil stamping!
From cosmetics to Nutraceuticals, with the competition increasing, we are seeing an increase in the demand for embellished Stickers. The gold foil Stickers are the most common Stickers created using foil stamping, and they are either used to enhance the look and feel of the product or deliver relevant information to the consumer! Both the uses showcase what you prioritize as a brand.
Apart from looking visually appealing, your consumers will also appreciate the relevant information passed on to them.
The Emboss-effect Stickers:
The other standard decorative Stickers are embossed Stickers that add up a specific type of sophistication and class to your product!
Embossing the Stickers means creating a raised relief effect in Stickers and tags using heat, pressure, and the embossing die! After this, the surface paper is molded to form a raised image. These Stickers are best created using thicker luxurious paper as the raised embossed effect needs to have a thicker surface for best results.

Usually, there is no printing where the embossing takes palace as you can showcase different variants using the raised effect.
The opposite of embossing is debossing, where instead of raising the base level, we punch in the elements on the label base as far down as possible. This is done keeping in mind not to damage the label liner and ultimately delivering a label that looks high-end and with unmatched quality. Since these are tricky Stickers to make, it is advisable to use the best in class equipment and expertise. We at Monarch have the best equipment s and workforce that is skilled and experienced to create and deliver these intricate Stickers with perfection.
There are two more types of embossed Stickers - gloss emboss and textured emboss.
These two effects will automatically enhance the look of your embossed label. In gloss emboss, a transparent foil is combined with embossing, which leads to creating a very glossy embossed label.
The other popular type is a textured emboss, where a tactile quality is added to foil or embossed stamping. Usually, the typical textures used in this technique are- pebble, woodgrain etc.,
Conclusion:
In the world of retail, with a new brand launching almost every day in the world of retail, it becomes more critical for your brand to stay relevant. Therefore, a distinguishing factor on your packaging should make the consumer pause, notice, and pick your product from the shelf, which can finally lead to better engagement. These embellished Stickers work best for Cosmetics, Liquor, FMCGs and Nutraceutical Industries. At Monarch, we help create embellished and decorative Stickers that help you achieve superior quality and the Stickers we make for you help set apart your products from the lot. We follow a simple four-step process that begins by picking the suitable material for your label and choosing the colours; after these two steps, we select the type of embellishment for your tags and finally add the final touches to better the aesthetics of your Stickers. After completing the process, we do a prototype of the final Stickers. Then, our team of professionals and experts work to turn this into a reality.